NEVER FORGET 9/11
America Under Attack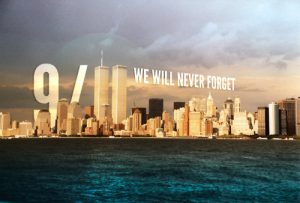 The 9/11 Never Forget Mobile Exhibit is coming to Northeast Florida and is a FREE Event. We have a generation of Young Americans that know little or nothing about that sunny day in 2001 when a series of four coordinated terrorist attacks by the Islamic terrorist group attacked the United States. The attacks resulted in 2,977 victim fatalities, over 25,000 injuries, and caused at least $10 billion in infrastructure and property damage. By 2018, 10,000 people were diagnosed with 9/11-related cancer.
Volunteers are needed from set up to take down and during the showing – contact Margaret Lessig soon at plessig@bellsouth.net
Donation are needed to bring the exhibit and advertise locally – click here to donate.
We commend America's Heroes at the Stephen Siller Funnel to Towers Foundation and our local Event Coordinator Margaret Lessig.
Heroes walk among us – meet these Heroes March 27th – 29th at Orange Park, Florida.
Never forgot 9.11