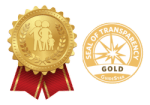 How do I make a donation?
You can donate by:


Card:  Click the Square here 
Call:   904 705-6439 from 7 a.m. to 8 p.m. EST Monday through Saturday

Mail:  We Can Be Heroes Foundation, 14286-19 Beach Blvd.,
# 120,  Jacksonville, FL 32250
Are donations tax deductible?  Yes. 
We Can Be Heroes Foundation is a 501(c)(3) charitable organization and contributions to are tax-deductible under IRS Section 170 to extent allowed by law.  We are further classified as a public charity under IRS 509 (A) (2).  
Please visit "About Us" to see the work we do.  
Florida Registration #CH48313.  A copy of the FL official registration and financial information may be obtained from the Division of Consumer Services by calling toll-free 800-435-7352 within the State or www.FloridaConsumerHelp.com  Registration does not imply endorsement, approval or recommendation by the State.