$12
Best price on the internet for
2 Sided Shirts & Embroidered Hats 
Honor America's Heroes of the Battle of Benghazi by proudly wearing these Benghazi Matters shirts and hats designed by U. S. Veterans.
Never forget Benghazi. 
Designed and offered by U.S. Veterans for the all-volunteer nonprofit charity We Can Be Heroes Foundation.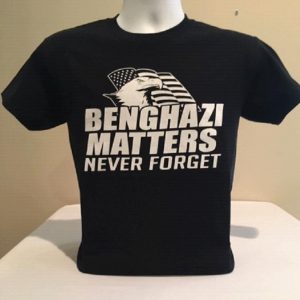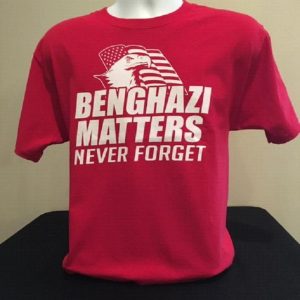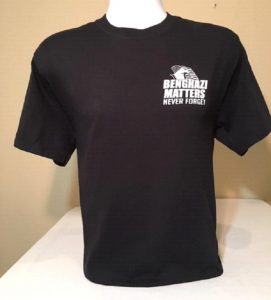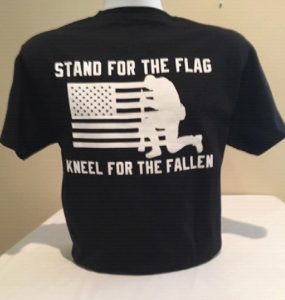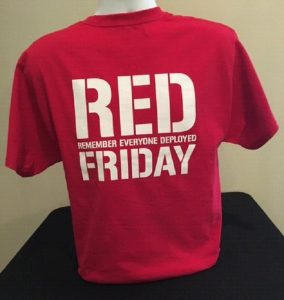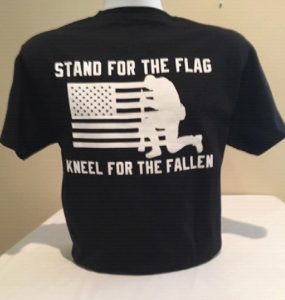 Size S, M, L, and XL $12. plus $5.35 shipping and packaging.  XXL $14 plus $8 shipping and packaging.

Black Tee Shirt with Stand for the Flag – Kneel for Fallen on the back and Benghazi Matters – Never Forget on the front.
Red Tee Shirts with Red Friday – Remember Everyone Deployed on back and Benghazi Matters – Never Forget on the front.
These quality short-sleeve crew-neck t-shirts are 100% pre-shrunk cotton and are soft and durable for a comfortable feel. Our graphic designs are professionally printed for a great look with these unique designs.
CUSTOM EMBROIDERED ADJUSTABLE UNISEX HATS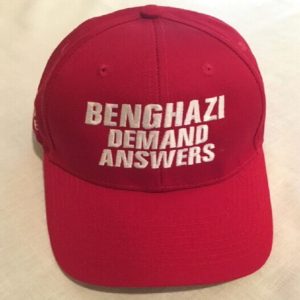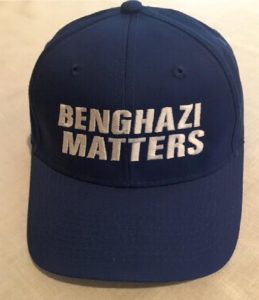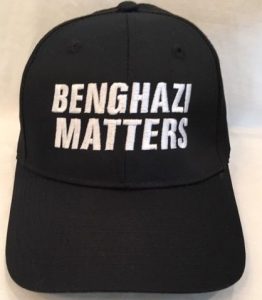 BENGHAZI MATTERS or DEMAND ANSWERS on front and NEVER FORGET on side
Hats $12. each plus shipping of $6 and tax  Available in Jacksonville, FL for pick up.
In honor of Ambassador Chris Stevens, Navy SEAL Veteran Tyrone Woods, Navy SEAL Veteran Glen Doherty and Air Force Information Officer Sean Smith killed in Benghazi, Lybia, on September 11, 2012.
Paypal:
FLORIDA REGISTRATION  #CH48313  A COPY OF THE OFFICIAL REGISTRATION AND FINANCIAL INFORMATION MAY BE OBTAINED FROM THE DIVISION OF CONSUMER SERVICES BY CALLING TOLL-FREE (800-435- 7352) WITHIN THE STATE. REGISTRATION DOES NOT IMPLY  ENDORSEMENT, APPROVAL, OR RECOMMENDATION BY THE STATE.