FREE SERVICES FOR VETS AND DEPENDENTS
NONPROFIT AND FREE HELP PROVIDERS FOR VETERANS and DEPENDENTS 
Housing Program – http://theclarawhitemission.org
The Clara White Mission provides housing, feeding, and educational programs for at-risk and homeless Veterans.  Operates the Ashley Street Catering, White Harvest Farms and Clara's at the Cathedral.  The programs cover many different areas that unite the goal to ­­­­­­help at-risk Veterans gain new perspectives on life and move homeless participants to permanent housing and independent living within 24 months.  Residents are required to be employed and/or currently enrolled in school; participate in case-management and life-skills classes; complete health and mental-health assessment and counseling; maintain the required sobriety; and participate in substance-abuse education classes and support.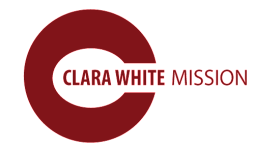 K9s for Warriors – www.K9sforwarriors.org
Giving a new leash on life to rescue dog and military heroes.
K9s for Warriors is a 501(c)3 non-profit organization providing service dogs to  our military heroes struggling with post-traumatic stress disability, traumatic brain injuries and military sexual trauma as a result of military service post-9/11.

Operation New Uniform 


www.ONUVets.org  – https://www.facebook.com/OperationNewUniform/
Mission:  To train veterans and their families for fulfilling careers and develop their skills as they grow within an organization.
Vision:  To produce confident veterans who are coveted and embraced in the business community.
Purpose:  To develop a positive and proactive mindset of veterans and give them the confidence and tools they need to wear a new uniform.  To leverage proven experience and success strategies and to provide veterans legitimate opportunities at the careers they deserve.  To recruit the support of individuals, corporations and organizations, forming a vast network of resources available to our veterans.
Core Values:  Veterans understand tactics better than anyone. At Operation New Uniform™, we embrace a corporate culture of TACTICS to guide our efforts and reach our goals:  •Teamwork, •Ambition, •Compassion, •Talent, •Integrity, •Community, •Service

Patriot Publishing USA  – www.militarydealsusa.com and www.MilSaver.com
Patriot Publishing USA publishes Military Deals USA magazine, a Free money saving magazine with coupons, military friendly businesses and Tricare providers.  The magazine can be found in over 50 area veteran organization locations and is mailed to military households in Duval, St. Johns and Clay County. 
We also publish www.MilSaver.com a shopping and saving website with almost 500 stores, 1000's of coupons and when you shop through the site a portion of your purchase is donated to area veterans groups.  MilSaver.com is open to all patriotic Americans who support our veterans and military.
Semper Fidelis Society  – www.SemperFidelisSociety.org  –  www.facebook.com/jaxsemperfi   
Marines taking care of Marines.  Non-profit military auxiliary organization recognized under IRS section 501©19 and a war veterans organization under IRC 170(C)3.  Info at jsfs.usmc@gmail.com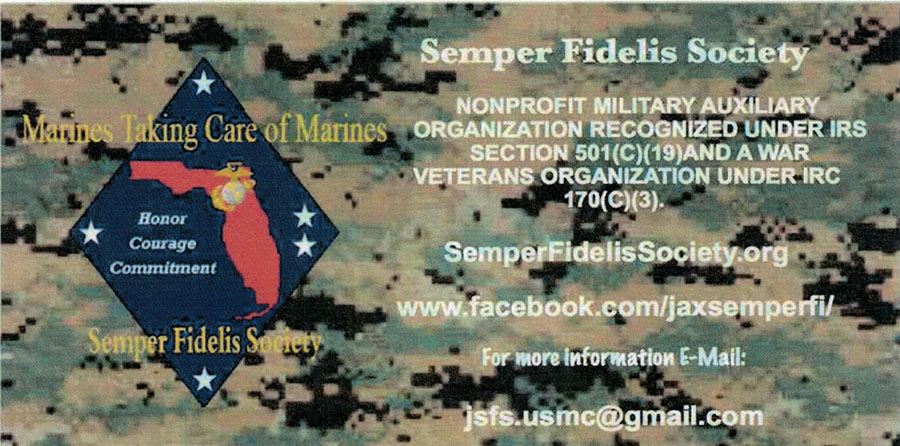 Veterans ASCEND  – www.veterans.veteransascend.com  –  www.facebook.com/veteransascend
At Veterans ASCEND, it doesn't matter whether you're a transitioning active duty member or have been a veteran for many years. Our mission is to help you find a career that is worthy of your talents. Employers need skilled employees and they know you have incredible skills from your military experience. We put those skills front and center across any industry. We eliminate the frustrations of searching and applying for jobs online. No resume. We bring employers to you.
Veterans for Veterans (V4V)  – Email Vets4VetsNJax@gmail.com
"Together we are stronger –  Inform, connect, unite and organize".
Quarterly gathering of Veterans at Vystar Veteran's Memorial Arena, Jacksonville, FL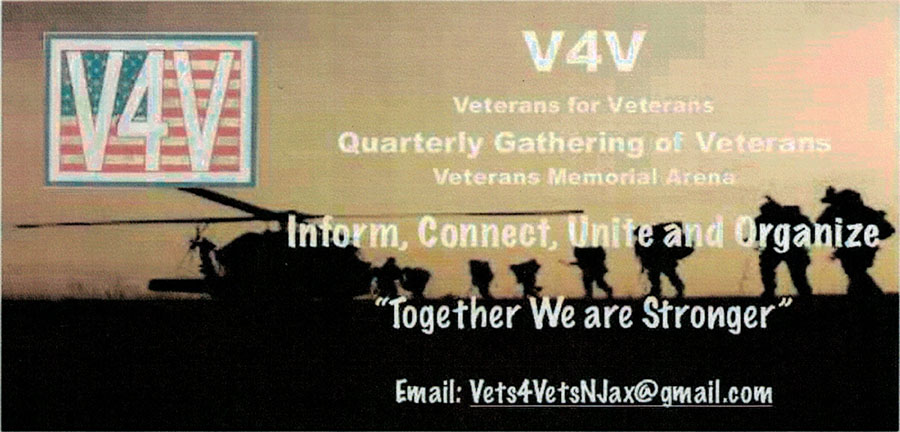 We Can Be Heroes Foundation – https://wecanbeheroesfoundation.org
Email:  info@wecanbeheroesfoundation.org
Encourage Americans to send in stories for publication on national and unsung heroes and to thank veterans, police officers or ENTs for their service.  Encourage veterans to tell their stories.  Host events to honor veterans and first responders, and educational forums to promote American values.  Help Veterans and those in need. We also offer discount, business and help directories for the heroes we serve and the people who support them.  Provide food and goods for homeless veterans in reemployment programs.  This Foundation is an all-volunteer charity. 
Discounts:  Offer event ticket discounts to veterans and first responders.  Email:  info@wecanbeheroesfoundation.org