Welcome to the WE CAN BE HEROES FOUNDATION®, where we're in the Good News business, honoring exceptional Americans doing extraordinary deeds and uniting people from all walks of life.
Our name reflects the spirit and grit exhibited by the everyday American-the unsung hero-who makes sacrifices for the good of our neighbors, our country and our future.
We've seen firsthand and continue to inspire more American exceptionalism, recognizing and honoring Americans who give tirelessly of themselves to others. They're really all around us: from Veterans, first responders and medical personnel, to the unrecognized, hardworking volunteers serving others in your community.
Many of our country's unsung heroes give freely of themselves to their favorite nonprofit, so the WE CAN BE HEROES FOUNDATION®,, also serves as "The Nonprofit's Nonprofit;' giving these groups a way to recognize their most valuable asset, their volunteers.
Consider joining us: recognize a hero, thank a veteran, police officer, or fire and rescue responder, sponsor an event, donate food, supplies, thrift store and auction items, or offer your time and expertise. Let's make a difference to those who, every day, deliberately make a difference for us.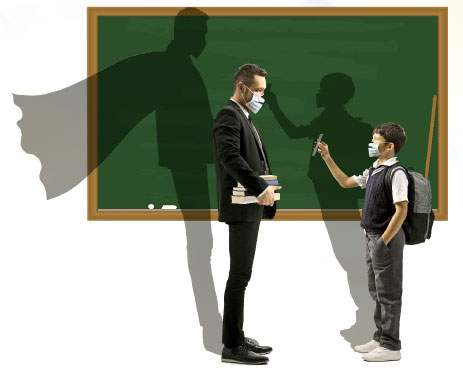 We Educate … through Our Recognition Programs and Formal Courses
We believe recognizing our heroes is in itself educating others, but we don't stop there. We work hard to publicize your heroes' acts on line, in videos, on our website, and at special events.
The WE CAN BE HEROES FOUNDATION® also offers specific classes and events about America, her founding and values.
We never take for granted the remarkable assembly of men and women who came together in the late 1700s and early 1800s to birth the America we know today.
Our curriculum is constantly evolving and now currently provides the acclaimed "Defend the Constitution" fast-paced
class for youth and adults, as well as classroom and on line courses on "America's Founding and Values:'
"A nation that doesn't honor its heroes, will not long endure."
Abraham Lincoln
We Honor … and Make Honoring Your Hero Easy
Honoring and thanking our heroes is really at the heart of everything we do, and this act of honoring also functions as a conduit to educating, inspiring and serving others. Our state-of-the-art website, WeCanBeHeroesFoundation.org, provides several methods for you to honor unsung heroes. You can:
• submit a written nomination;
• upload a video testimonial;
• record your nomination-perhaps with your hero sitting next to you-on our site's video portal; or
• sign up to attend our Unsung Heroes' Gala and other events.
Veterans are special heroes to the WE CAN BE HEROES FOUNDATION® and have earned our highest honor. We try to emulate their example of going above and beyond by devoting extra effort to them.
And while the WE CAN BE HEROES FOUNDATION® always strives to aid the homeless through our work at area homeless shelters, we work extra hard to provide food, supplies and companionship to our homeless Veterans. They served us and we're honored to serve them as they work to improve their lives.
We Inspire and Serve … to Keep Paying It Forward
We truly succeed when we inspire others to step up and push themselves to serve others.
So we arrange and coordinate several tools, programs and activities to foster and motivate the next hero in our midst by:
• placing an "Unsung Hero Lives Here" yard sign at our heroes' homes;
• partnering with and sponsoring youth groups and high school clubs;
• providing resources to heroes, veterans, and those who support them,
including discount and free help directories;
• recognizing American Businesses in the Honored Business Directory;
• hosting special events to honor our heroes in person; and
• helping you start WE CAN BE HEROES FOUNDATION® in your town.
WE CAN BE HEROES FOUNDATION® knows we're blessed to live in a country founded, nurtured, and sustained by dedicated, patriotic heroes. Each generation always gives us their heroes … and we hope our future generations gain motivation and inspiration from the selfless acts of their fellow countrymen who preceded them.
Unsung heroes walk among us every day.
We dedicate this foundation to all of America's Heroes.