Add your name to tell Government STOP Unconstitutional Overreach

Nominate Your Heroes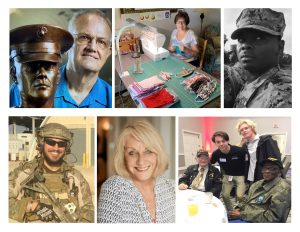 Welcome to the We Can Be Heroes Foundation®! Our name reflects the spirit and grit exhibited by the everyday American—the unsung hero—who makes sacrifices for the good of our  neighbors, our country and our future.
We've seen firsthand and continue to inspire more American exceptionalism, recognizing and honoring Americans who give tirelessly of themselves to others. They're really all around us: from the Veterans, first responders and medical personnel, to the  unrecognized, hardworking volunteers serving others in your community.
Many of our country's unsung heroes give freely of themselves to their favorite nonprofit, so the We Can Be Heroes Foundation also serves as "The Nonprofit's Nonprofit," giving these organizations a way to recognize their most valuable asset, their volunteers
Learn more about us here and then consider joining us: recognize your hero, participate at an event, donate food for homeless veterans, and auction items, or offer your time and expertise.
Let's make a difference to those who, every day, deliberately make a difference for us.
Sign Up for Info on Heroes and Events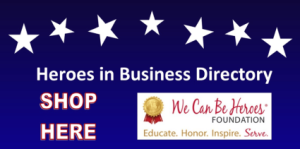 Help with tax deductible donations, auction items and food for Homeless Veterans
Do you have a story to tell of your active duty military or veteran service?
Help Homeless Veterans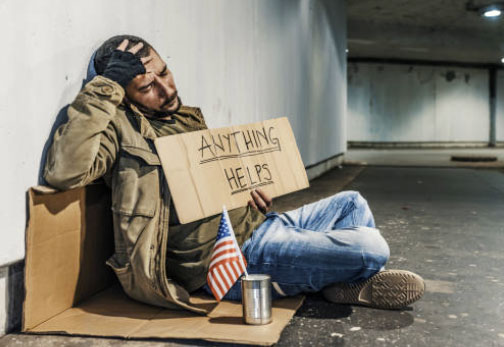 We Can Be Heroes Foundation Educational Services