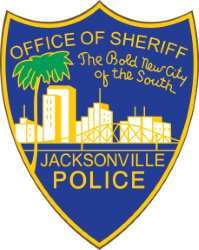 Congratulations to Jacksonville Sheriff Office Sergeant of the Year 2021 Marc Crawford.
Sergeant Crawford will be recognized and honored at the August 21, 2021 We Can Be Heroes Foundation Heroes Gala, Dinner and Dance in Jacksonville, FL. The Heroes Gala is hosted by the We Can Be Heroes Foundation, K9S for Warriors and Concerned Veterans of America.
Sergeant Crawford was also the July 2020 Police Supervisor of the Month Honoree.
Well done, Sergent Crawford.