Annual Pearl Harbor Remembrance – Honoring World War II Veterans
 Sunday, December 10, 2023 – After Church
 Click here for reservations.

Benefit of the Atlantic Coast Young Marines trip to Pearl Harbor to learn World War II History – Donors of $100 or more will be recognized in the program. Click here to donate.

Hear the Unforgettable Stories of
"The Pearl Harbor Effect and America's Least Known Fighter Pilot of the War".
VYSTAR Veterans Memorial Arena, 300 A. Philip Randolph Blvd., Jacksonville
Jackets and warm footwear recommended – Arena is chilly when Icemen Hockey Team in season.
Free parking across the street at Lot Z on Duval Street.  Use Duval Street side entrance.
                     11:15 am to Noon: Meet and Greet, Visit Displays, Memorabilia & Silent Auction
                      Noon to 1 p.m.       Luncheon   |      1 p.m. Presentation 
Keynote Speaker               Guests of Honor – World War II Veterans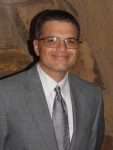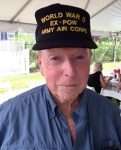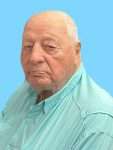 We are proud to have three of Jacksonville's favorite esteemed figures of history, Dr. Wesley Moody, John Connelly and Fred Pappas.  Keynote Speaker Dr. Wesley Moody has been a Professor of History at Florida State College at Jacksonville for sixteen years.   He earned his Ph.D. from Georgia State University.  He is the author of four books on American Military History.
Guests of Honor John Connelly and Fred Pappas served in World War II.  John was inducted in the World War II Air Corps at age 18 and trained in Florida and Texas. Serving aboard a new B-24 Liberator Bomber the plane was hit on his eighth mission.  The crew bailed out and was captured. John was a Prisoner of War in Germany and has been making history ever since he served in World War II.  Navy Veteran Fred Pappas is a Centenarian and served in the Pacific.   
 This very special Tribute includes the Graduation Ceremony of an Atlantic Coast Young Marine Hero.                               
At this event you can meet World War II, Purple Heart, Korean, Vietnam, and other Veterans, Gold Star Families, Unsung Heroes, and the award-winning Atlantic Coast Young Marines.
Reserve a dining table in honor of World War II, and other U.S. Veterans, First Responders, loved ones, and unsung heroes you know or admire.  Display photos and memorabilia of your hero in the center of your table. Reserve Honorary Tables for 8 with luncheon, the table placard honoring your hero and space for your hero's memorabilia for $130 – click here.   Tables can be reserved for your family, group, or organization.

Plan to visit the sizeable Silent Auction for your Christmas shopping to benefit the Atlantic Coast Young Marines.

Military, Veterans & Gold Star Immediate Family Members – buy one for $15 and get one free.  All others are $15 – click here for reservations.
Reserve an Honorary Table for 8 for $130 with a table placard honoring your hero and space to display your hero's memorabilia – click here.

Music |  World War II Relics  |   Showings  |    Silent Auctions for Christmas Shopping    |   Unsung Hero Nominations
Mail checks to:
We Can Be Heroes Foundation
14286-19 Beach Blvd., #120
Jacksonville, FL 32250
Info: 

904 373-8817
FLORIDA REGISTRATION  #CH48313  A COPY OF THE OFFICIAL REGISTRATION AND FINANCIAL INFORMATION MAY BE OBTAINED FROM THE DIVISION OF CONSUMER SERVICES BY CALLING TOLL-FREE (800-435- 7352) WITHIN THE STATE.    REGISTRATION DOES NOT IMPLY ENDORSEMENT, APPROVAL, OR RECOMMENDATION BY THE STATE.