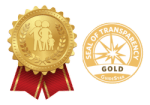 Holiday Buffet – Seating is limited.  
Hear the captivating, rarely heard true story of Pearl Harbor presented by CAPT Ryman Shoaf, USN, Ret.  
Enjoy the company of the Ponte Vedra High Sharks for Heroes, Atlantic Coast Young Marines, and Christmas Shopping Opportunities from a wide variety of Silent Auction and Raffle Gifts. 
Donate tickets to World War II Veterans and Gold Star Families and your name or business logo will be included the highly publicized Sponsors Circular of Gratitude in Honor of the USA Military and Veterans.  
When:   Saturday, December 7, 2019, from 8 to 11 a.m
8:00 a.m. Meet and greet and browse auction and raffle items
8:15 to 9:45 a.m. Buffet
9:50 – 11 a.m. Pearl Harbor Story, Raffles & Auctions Awarded
What:   Belgian Waffles, French Toast Gratin, Scrambled Eggs, Bacon, Sausage, Red Bliss Potato Home Fries, Fresh Cut Fruit, Assorted Breakfast Pastries.
Where:  Sheraton Hotel,10605 Deerwood Park Blvd, Jacksonville, FL 32256
World War II Veterans and Gold Star Families:  Complimentary breakfast tickets are available at the Eventbrite link – Google:  "Breakfast with Our Heroes – Pearl Harbor Day" or call 904 705-6439.
Tickets:  $20  – See below Paypal link or mail check to:
We Can Be Heroes Foundation, 14286-19 Beach Blvd., Jacksonville, FL 32250
To participate in the Food Drive for Homeless Veterans in reemployment programs at the Clara White Mission:  Bring prepackaged individual serving of sealed or pop-top canned items, such as Vienna Sausage, Beanie Weenies, protein bars, crackers and similar or bring $10 Wal-Mart Gift Cards for Veterans to purchase personal items.
Enjoy the fellowship – Raffles – Silent Auction
Info:   wcbhfoundation@gmail.com – 904 373-8817
FLORIDA REGISTRATION CH48313.  A COPY OF THE OFFICIAL REGISTRATION AND FINANCIAL INFORMATION MAY BE OBTAINED FROM THE DIVISION OF CONSUMER SERVICES BY CALLING TOLL-FREE (800-435- 7352) WITHIN THE STATE. REGISTRATION DOES NOT IMPLY ENDORSEMENT, APPROVAL, OR RECOMMENDATION BY THE STATE