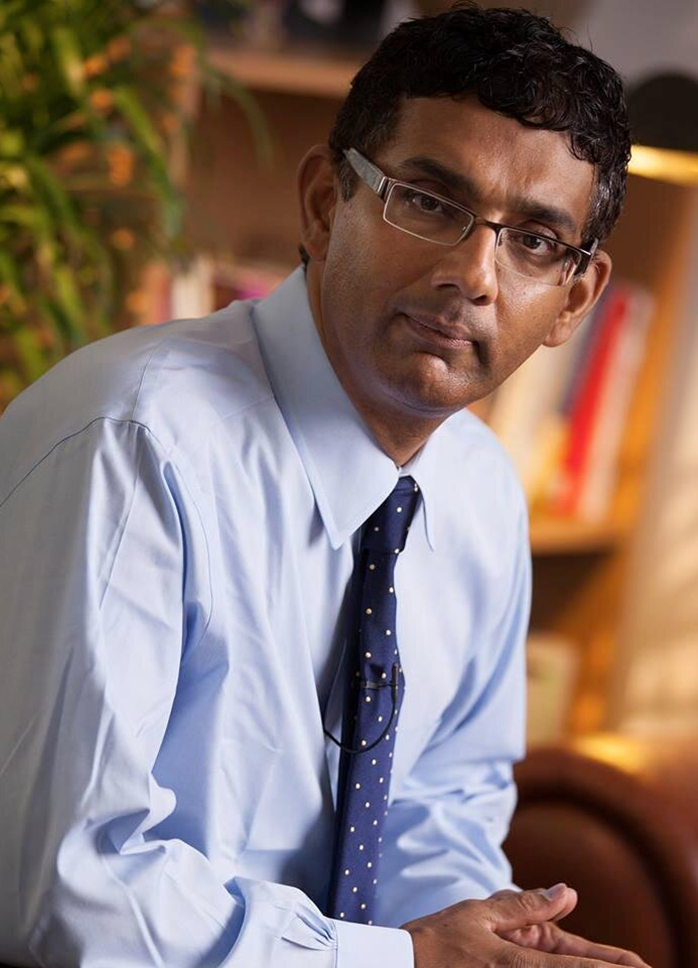 Dinesh D'Souza is a renowned Speaker at groups all over the country on politics, philosophy, and Christianity. Mr. D'Souza is the author of numerous bestsellers and is an award-winning filmmaker. He frequently speaks at large gatherings, colleges, and universities and on television programs. He has been named one of America's most influential conservative thinkers by the New York Times Magazine. The World Affairs Council lists him as one of the nation's 500 leading authorities on international issues, and Newsweek cited him as one of the country's most prominent Asian-Americans.
Dinesh D'Souza was the Keynote Speaker at two large events for this Foundation and we are proud to endorse him – he is a great American.
Born in Mumbai, India, Dinesh has truly lived the American Dream and loves America. As a young man, he moved to the United States to attend school on a Rotary Scholarship and was selected to serve in the Reagan White House as a policy analyst. Mr. D'Souza is married to Debbie D'Souza and together they have three grown children.
Ref: https://www.dineshdsouza.com/bio
To inquire on availability and fees, go to https://www.dineshdsouza.com/speaking/