Mason Romero and his good friend Jake Simone founded a club to serve military and veteran organizations and connects students at their school with heroes who serve our country.
Already a K9s for Warriors and USO Volunteer, Mason Romero was inspired to form the Student Club after reading a Ponte Vedra Recorder article about the We Can Be Heroes Foundation Breakfast with Heroes in Jacksonville.  Once Mason and Jake began to discover more volunteer opportunities, they wanted to share them with other students seeking to earn community service hours for the Florida Bright Futures scholarship.
Mason and Jake began planning the summer of 2019 before school started.  Since their Ponte Vedra High School mascot is a Shark, they decided to name the group "Sharks for Heroes".  Together, Mason and Jake wrote the By-Laws, created their logo, posters, social media, booked events, secured a school faculty sponsor and applied for approval with school administration.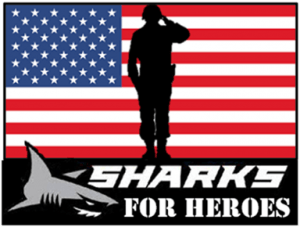 Sharks for Heroes club video Service to the military and veteran organizations in the school year 2019-2020 included Travis Manion Foundation 9/11 Heroes Run, Pearl Harbor Day Breakfast with Our Heroes, We Can Be Heroes Foundation events, USO Mayport  "No Dough Dinner," and with Veterans Council of St. Johns County at Wreaths Across America.  Sharks for Heroes coordinated the Marines Toys for Tots collection site at the Ponte Vedra High School.
Mason and Jake look forward to growing their second year membership while continuing to connecting students with the heroes who serve our country.  Well done, Sharks for Heroes.
About Mason Romero:  In addition to being a two-sport scholar athlete involved in numerous student programs, Mason has been actively volunteering independently throughout his high school years and desires to serve those who serve our country.  He has been a regular volunteer at K9s for Warriors in Ponte Vedra, FL and the USO in Mayport, FL. Over the years Mason had searched many military organizations in hopes of finding other local events where he could earn community service hours. Often it was difficult to find an event where you didn't have to be 18 years old, or be involved in fundraising, or that didn't conflict with school hours and activities.  He kept searching and making contacts, keeping track of dozens of leads for many great organizations.  He learned about the We Can Be Heroes Foundation by reading an article in the Ponte Vedra Recorder newspaper and reached out to Director Beth Heath, who was very encouraging.
About Sharks for Heroes:  The Student Club is located at Ponte Vedra High School, St. Johns County, Florida. The club was founded by juniors Mason Romero and Jake Simone in the 2019-2020 school year. The objective of the club is to support local military organizations through community service. The club is open for all students. There are no fees or member requirements.  Communications are posted on Instagram @sharksforheroes and on the Remind app, as well as the Ponte Vedra High School Twitter and SharkBytes e-newsletter. They made their debut at the Ponte Vedra High School Club Fair in September- along with 75 other school clubs tabling in the courtyard, however Sharks for Heroes is currently the only club of its kind at the school.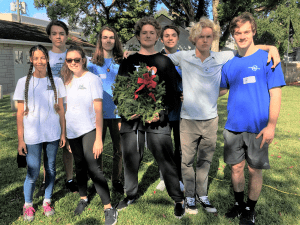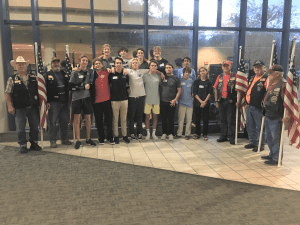 Volunteers at Wreath Laying Memorial            Volunteering at Benghazi Heroes Memorial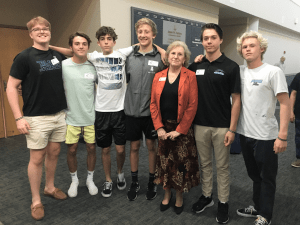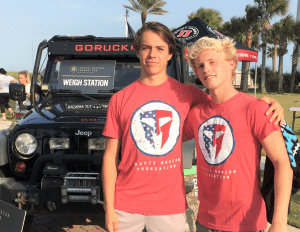 Volunteers with We Can Be Heroes Foundation  Officers at Travis Manion Foundation Run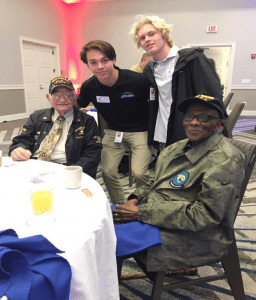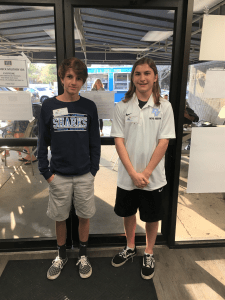 Club Officers with World War 2 Veterans at Pearl            Volunteers at USO Dinner
Harbor Day Breakfast with Our Heroes