The First Coast's 7th Annual Benghazi Tribute presents
SECURITY, TERRORISM AND HEROES
with Military Honors to the Heroes of Benghazhi
October 26, 2019
UNF Adam W. Herbert University Center, 12000 Alumni Dr. Jacksonville 
Itinerary for the Event: 
4:30 – 8:45 p.m.  Exhibitors, book signings, merchandise and literature

5:00 – 6:00 p.m.  VIP Reception

6:30 – 8:15 p.m.  Military Honors following by Guest Speakers

8:15 – 8:45 p.m.  Book signings, exhibits, merchandise and literature
MAKE RESERVATIONS
Discounts Offered here for Seniors, Veterans and First Responders.
VIP RECEPTION
Meet and mingle with prominent national speakers and guests.  Enjoy hors-d'oeuvres, beverages, and VIP seating at the event.
Seniors, Veterans & 1st Responders:
* Please consider donating reservations for veterans and and those in need with limited income.  Go to DONATE RESERVATION below. Early Bird Reservations:
General Admission
Full access to our exhibitors and sponsors, as well as general admission to the full event.
Seniors, Veterans and First Responders
Donate Reservations for those in need
Donate a seat for Veterans and those in need with limited income
HONOR YOUR HERO  $45 
Honor your hero as a part of this event with your name and the name of your Hero, Military Member, Veteran, First Responder or Loved One you wish to honor or memoralize.  You and your hero will be included in the event printed program and the numerous social media issues of the "Circular of Gratitude" publication honoring the U.S. Military, Veterans, First Responders and Community Heroes.  Please email your name and your heroes name and service information to wcbhfoundation@gmail.com
Exhibitor and Sponsor Opportunities

Limited Space is Available – Book your spot today. 
t"See your name as an Honored Sponsor in media promotions for months before and after the event.  Media promotions include positive social media acknowledgments, your name in film credits, your name in multiple Youtube film credits, color ads in printed programs, and your logo and name in Sponsors' Circulars of Gratitude honoring the Military, Veterans, First Responders and Community Heroes.  Display your literature, merchandise, and materials at Event Exhibitor Tables.  Enjoy reservations for you and your guests to the VIP Reception and VIP seating at the event …and more – all at early bird bargain prices. 
Select your level and enjoy your benefits: 
Platinum Sponsors: $2,000 Reserved VIP seating for 8 at event –  8 invitations to VIP Reception – Full page color ad in Program – Event Banner – Exhibitor table – Extensive Media Promotions shown above.  Tax deductible portion $750
Gold Sponsors:  $1,500 Reserved VIP seating for 6 at event – 6 invitations to VIP Reception – Half page color ad in program – Exhibitor Table – Extensive Media Promotions shown above.  Tax deductible portion $600
Silver Sponsors: $1,000 Reserved VIP seating for 4 at event  – 4 invitations to VIP Reception – Half page color ad in program – Exhibitor Table – Extensive Media Promotions shown above.  Tax deductible portion $375
Bronze Sponsors: $600  Reserved VIP seating for 2 at event – 2 invitations to VIP Reception – Quarter page color ad in program – Shared Display Table – Extensive Media Promotions shown above. Tax deductible portion $250
Exhibitor Special – $300 Shared Exhibitor Table – An invitation to the event – Your name and logo in Sponsor's Circular of Gratitude promotions shown above. Tax deductible portion $185
Friendship Sponsors: $200. Reserved VIP seating for 2 at event – Media promotions shown above.  
Gratitude Sponsors – $100.  Reserved VIP seat at event – Name and logo of business in various issued of the "Circulars of Gratitude" honoring the U. S. Military, Veterans, First Responders and Community Heroes.  Published In social media and event printed program.
Send color ad for event printed program and logo for Sponsors Circular of Gratitude to wcbhfoundation@gmail.com
Exhibitor tables are 6 ft x 30 in and include cloth.
Material may only be distributed by your staff at your table.  You are responsible for displaying and selling your merchandise. *Prices subject to change.
 Questions?  Contact Beth Heath at 904 705-6439 or beth@wcbhfoundation.org
Select the Sponsor Level of your choice.
Or choose your own amount:
Meet some of the most knowledgeable experts in America on October 26th including: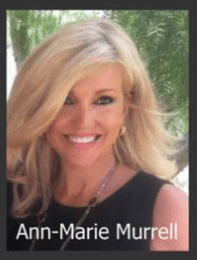 Ann-Marie Murrell is the CEO and Editor-in-Chief of PolitiChicks.com, Best Selling Author, Award Winning Activist and Actress.
Ann-Marie Murrell helped create the dynamic PolitiChicks as a webTV show in 2010 and became editor of the website with her co-anchor and friend, Morgan Brittany.  She is the co-author of the bestselling book What Women Really Want.  Her 2nd book, PolitiChicks: A Clarion Call to Political Activism is also a bestseller.  She was the recipient of Front-Page Magazine's Glazov Gang Ronald Reagan Award and has contributed her writing to multiple conservative websites.
Ann-Marie was one of the very first go-to reporters in the conservative movement. In addition to events nationwide, she has conducted many red-carpet interviews in Hollywood and interviewed hundreds of conservative leaders.  Ann-Marie was one of the last reporters to interview the late and great Andrew Breitbart.
She has been a featured speaker at events across the U.S., appearing with President Trump, Fox and Friends, CNN, MSNBC, Hannity, Lou Dobbs, Varney and Company, Good Day DC, C-Span, Newsmax, BlazeTV, the Dennis Prager Show, Dr, Phil Show and more.  In 2014 Ann-Marie was a panelist at the distinguished National Security Summit in Washington, D.C. along with Kellyanne Conway, moderated by Frank Gaffney.
"Over the years, Ann-Marie appeared in dozens of small parts in television shows and movies.
PolitiChicks.com understands that freedom and liberty must be maintained and protected with vigilance and with the constant support of the America people.  Without that vigilance, tyranny moves in.  We refuse to allow that to happen on our watch." proclaims PolitiChicks.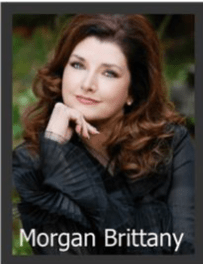 Morgan Brittany is the National Spokesperson for PolitiChicks, Veterans Advocate, Outspoken Hollywood Conservative and has been an Actress almost her entire life.
Morgan Brittany is the co-anchor with her friend Ann-Marie Murrell of the dynamic PolitiChicks and is the PolitiChicks National Spokesperson.  PolitiChicks has millions of readers and hundreds of thousands of followers.  She is the co-author of the bestselling book What Women Really Want.
Morgan has worked with such legendary stars as Rosalind Russell, Natalie Wood, Lucille Ball, Bob Hope and Henry Fonda, to name a few, and was directed by some of Hollywood's most prestigious directors, like Alfred Hitchcock.  One of her best-known roles was Katherine Wentworth, on the long running series "Dallas". Morgan recently received a lifetime achievement award from the Southern California Motion Picture Council for her body of work in the entertainment industry.  Morgan is also very active in the protection of young children in the motion picture industry.
She is one of the few outspoken Conservatives in Hollywood. She has appeared on many radio and television shows and traveled on campaign trails.  In 2009, she began appearing on Fox News' "Hannity" show where she was a member of the "Great American Panel".
Morgan keeps active whether behind or in front of the camera and continues to fight for Conservative values, America's military veterans, and the greatness of America.  Her passion is supporting veterans' groups and bringing public awareness to the needs of our troop's past and present.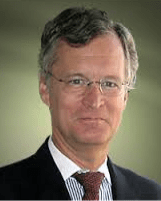 Ken Timmerman, distinguished Investigative Reporter, Expert on Iran, Bestselling Author and former Nobel Prize Nominee.   http://kentimmerman.com
Ken Timmerman is a nationally recognized investigative reporter and war correspondent who was nominated for the Nobel Peace prize in 2006 for the work he has done to expose Iran's nuclear weapons program. Prominently featured in the documentary, "Iranium," Ken is one of the half-dozen true experts on the Islamic Republic of Iran in the U.S. today. Since 1995, he has run the Foundation for Democracy in Iran (iran.org) and regularly meets with Iranian dissidents overseas. He lectures on Iran at the Pentagon's Joint Counter-Intelligence Training Academy, JCITA.
Over the past three decades he has interviewed dissidents behind the Iron Curtain, covered numerous Middle East wars, interviewed suicide bombers, debriefed defectors from Iranian intelligence organizatons, and covered the plight of Christians persecuted for their faith.
From 2004-2011, Ken was the lead outside investigator for a consortium of law firms representing the families of 9/11 victims.  Based on eyewitness testimony Ken elicited from Iranian defectors, a federal district court judge ruled in December 2011 that Iran "shared responsibility" for the 9/11 terrorist attacks with al Qaeda and awarded the victims a $6 billion civil judgment.
He is also a witness to the persecuted church. His latest book, ISIS BEGINS: a novel of the Iraq war, and is based on recent trips to Mosul and Amman, Jordan.
For the past thirty years, Ken has covered both sides of the Arab-Israeli conflict, interviewing radical imams and would-be suicide bombers in Gaza, while reporting on the plight of Israeli citizens during the Hezbollah missile attacks of the 2006 war. As a young reporter in 1982, he was taken hostage by Palestinian guerilla fighters in West Beirut where he was born again to his Christian faith.
Famed Nazi-hunter Simon Wiesenthal said of Ken, "I have spent my life tracking the murderer's of yesterday. Mr. Timmerman is tracking the murderers of tomorrow."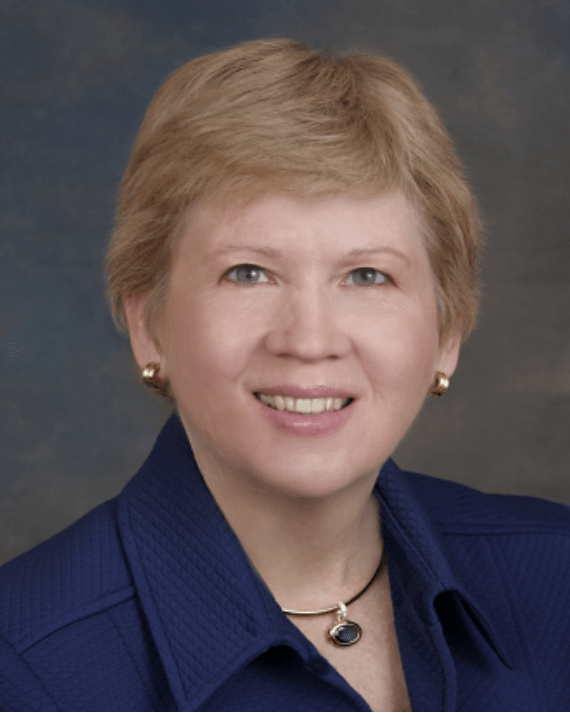 Clare Lopez, VP for the Center for Security Policy, Security Expert on Hizballah, Global Islamic Movement and jihadi, and former CIA Officer.
The distinguished Clare Lopez is the Vice President for Research and Analysis at the Center for Security Policy, a Senior Fellow at the London Center for Policy Research, and the Canadian Meighen Institute. She served as a member of the Citizens Commission on Benghazi and currently serves on the Citizens Commission on National Security.
Formerly Vice President of the Intelligence Summit, she was a career operations officer with the Central Intelligence Agency, a Professor at the Centre for Counterintelligence and Security Studies, Executive Director of the Iran Policy Committee from 2005-2006, and has served as a consultant, intelligence analyst, and researcher for a variety of defense firms.  She was named a 2011 Lincoln Fellow at the Claremont Institute.
Already an advisor to EMP Act America, in February 2012, she was named a member of the Congressional Task Force on National and Homeland Security, which focuses on the Electro-Magnetic Pulse (EMP) threat to the nation.
Ms. Lopez is a regular contributor to print and broadcast media on subjects related to Iran and the Middle East and the co-author of two published books on Iran. She is the author of an acclaimed paper for the Center, The Rise of the Iran Lobby and co-author/editor of the Center's Team B II study, "Shariah: The Threat to America" as well as The Tiger Team's "The Secure Freedom Strategy: A Plan for Victory Over the Global Jihad Movement." She co-authored "Gulen and the Gulenist Movement" with CSP's Vice President for Outreach, Christopher Holton, and "See No Shariah: 'Countering Violent Extremism' and the Disarming of America's First Line of Defense" with Frank Gaffney, CSP President.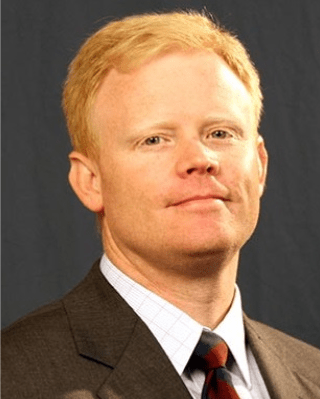 Dr. Adam Francisco, Professor of history and political thought is the Executive Editor of 1517 Publishing, Islam and Muslim Tradition Expert and Navy Veteran involved in veteran affairs.  
Dr Francisco is a well-known expert on Islam, the history and theology of the Muslim tradition, and in communicating the worldview of Islam.  He is the Executive Editor of 1517 Publishing and one of the hosts of 1517's most popular podcast "The Thinking Fellows".
Dr Francisco studied the history of the West and Islam at the University of Oxford and served as Professor of history, Christian apologetics, and Islamic studies at university and seminary faculties in London, New York, and California.   
He published a variety of books and articles from Martin Luther and Islam to the The Relevance of Islamic Theology.  Other publications include Making the Case for Christianity and The Resurrection Fact. 
Dr. Francisco is a Navy Veteran and involved with veteran affairs.
Charles Woods, Gold Star Father of the National Hero Tyrone Woods, U.S. Navy SEAL Veteran lost during the 13 hour Battle of Benghazi.
Ann M. Wolf, A Voice for Freedom.  Special performance by singer, songwriter, author and composer Ann M. Wolf of our very own Anthem "We Can Be Heroes", which can be heard at our home page https://wecanbeheroesfoundation.org
Featuring Sandalwood High Air Force JROTC, Atlantic Coast Young Marines and Trail Life USA
How do I make a donation?
You can donate by:
Card:  Click the Square here 
Call:   904 705-6439 from 7 a.m. to 8 p.m. EST Monday through Saturday

Mail:  We Can Be Heroes Foundation, 14286-19 Beach Blvd.,
# 120,  Jacksonville, FL 32250
 This event is not sponsored by the University of North Florida. 
Florida Registration #CH48313.  A copy of the FL official registration and financial information may be obtained from the Division of Consumer Services by contacting 1-800-435-7352 or www.FloridaConsumerHelp.com  Registration does not imply endorsement, approval or recommendation by the State.